Are you considering a move? Are you debating on buying or renting? It is a big decision to make, but buying a home is better than renting a home if you are ready. Before you sign another lease, think about these reasons to buy instead of rent.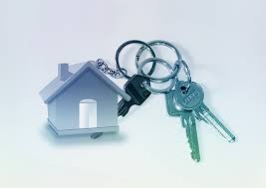 You can alter the home. You can paint it, you can upgrade the appliances, you can knock down or add walls if you want to, and you can do renovations without asking for permission. You can add solar panels or change the flooring to all wood. The possibilities are endless. When you are renting, the possibilities are very limited.
Buying a home is an investment. Every month when you pay your mortgage, you know it is going towards full ownership of the home. You can potentially end with a lot of equity also.
When you own the home, you don't have to wait for anybody to make necessary repairs. If your fridge breaks, you can get it fixed ASAP, even if it is a holiday weekend. If you are concerned about the costs of the repairs, invest in a home warranty to offset the expenses. There will be no more waiting on a landlord to make the call.
There is always the potential of not getting along with your landlord. Your landlord might be unresponsive to problems, or want to sell the home while you are living there. There are a lot of things that can be difficult with a landlord. When you buy your own home, you won't have to worry about moving when your lease is up, or getting along with the owner.
Tax deductions are beneficial. When tax time comes around you get a tax deduction for the interest you pay every month. This can be a big bonus for you.
If you have any questions on whether or not you should buy a home, please contact me, Joy Bonney, at (757) 407-5463 or visit my site. I am here to assist you with all of your real estate needs.